Get to Know Our Team
Sentinel Fire & Security was established in 1976 by Galen Hanselman in a small office in Hailey Idaho as the microprocessor was first introduced into the electronic security detection industry and moved the office to Ketchum in the mid-1980's. In 1989, Mr. Henry Nicolai, who graduated locally from The Community School, purchased the business moving it once more to a North Main Street location. In 1999, he purchased Ketchum Alarm Company, another local company that was established in 1982 by Mr. Tom Bowman, and moved the business to a purpose-built office on Lewis Street in Ketchum's light industrial area.

We have four full-time installers/technicians (adding one or more helpers during the busy summer construction season), one full-time office manager as well as the general manager.

We are licensed in the State of Idaho and all of our technicians have specialty state electrical licenses. We also maintain an Idaho public works license.
Our monitoring station is a secure facility and has full redundancy in receivers and power generators. We will not be affected by other power failures or telecommunication failures outside our region. We also have a local network of radio transceivers as an option to our customers, to provide backup in the case of a premise or local telephone outage.
We are proud to be locally owned and operated and look forward to many more years of service to our community.
Meet Our Team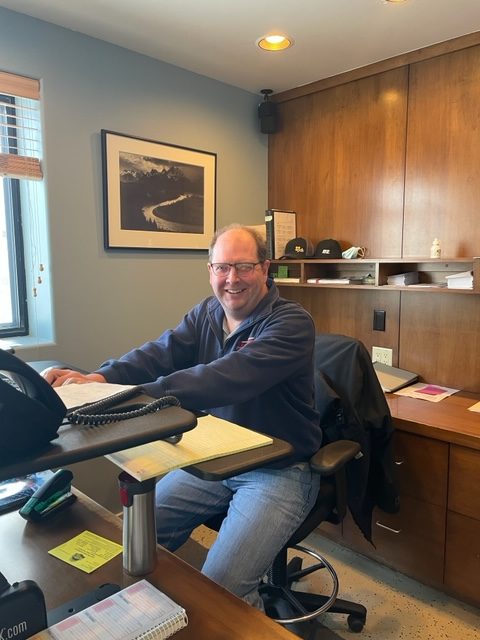 Mark Maguregui
President
Mark graduated from Boise State University with a degree in accounting in 1993 and has been working at Sentinel since 1994. Mark manages all aspects of the business from dispatching to sales. Mark lives with his wife Paula in Hailey.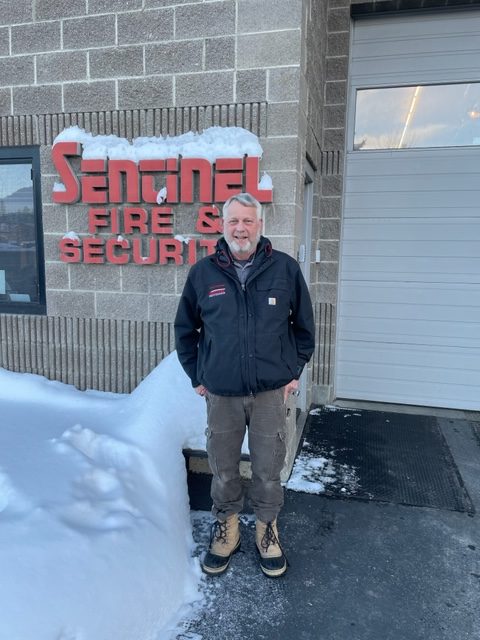 Bert Brammer
Service Technician (alarm whisperer)
Bert joined Sentinel in 1999. He graduated from Idaho State University with an AA degree. Bert is our service technician that is able to repair current and old systems. Bert and his wife Kathy live in Blaine County with their son Blake.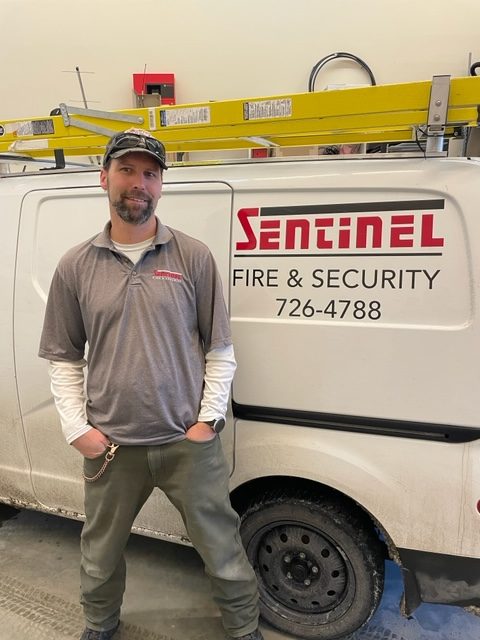 Kevin Johnston
Installation Manager
Born and raised in Blaine County, Kevin has been working at Sentinel full time since 1996 and is second generation in his family to join the Sentinel Team. Prior to that he helped out during his summer vacations from high school. He lives with his wife Melissa and has two children.
IIynn Johnston
Apprentice Installer
Ilynn is a third generation Johnston employee of Sentinel and has been working here part time before and then full time after earning his GED.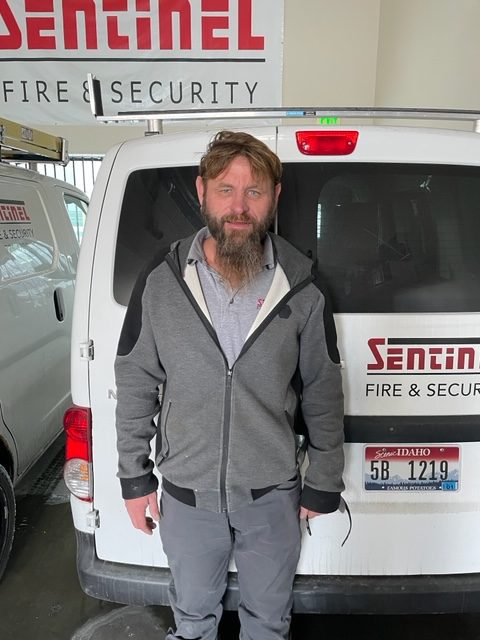 Casey Kelly
Installation Manager
Casey is our "go-to" guy for difficult wiring problems and always enjoys a challenge. Casey started with Sentinel soon after 2000. He lives with his wife Morgan and their four children.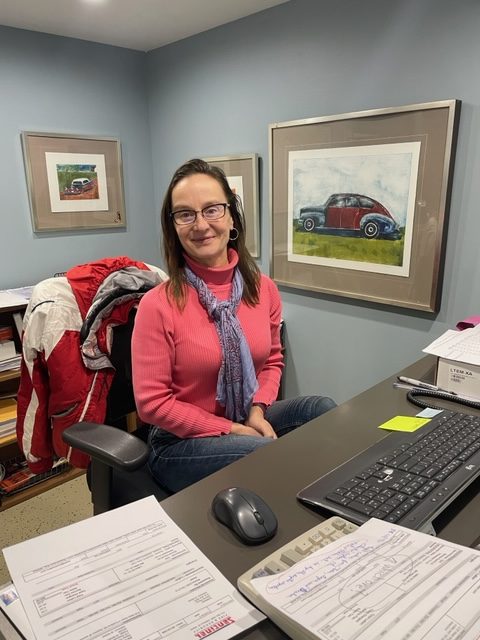 Dorie Adams
Office Manager
Dorie is the newest member of the Sentinel family and comes to us from her home state of Michigan.  She has a Bachelor of Arts degree in exercise science, and is now our office manager.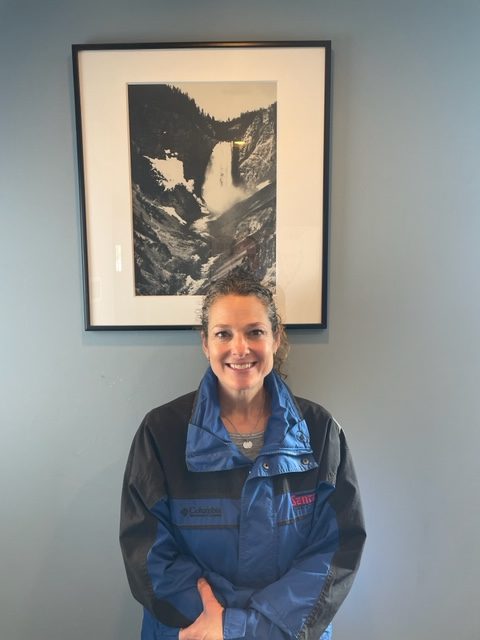 Jeannice Shriver
Service Technician
Jeannice has transitioned to after-hours emergency service on weekends and nights. She's active in her church and lives with her husband Jeff and their three children in Hailey and remains a loyal Aggie.